"Crypto-Mom" Hester Peirce talks about industry regulation, the SEC's interest in NFTs and Bitcoin Spot ETFs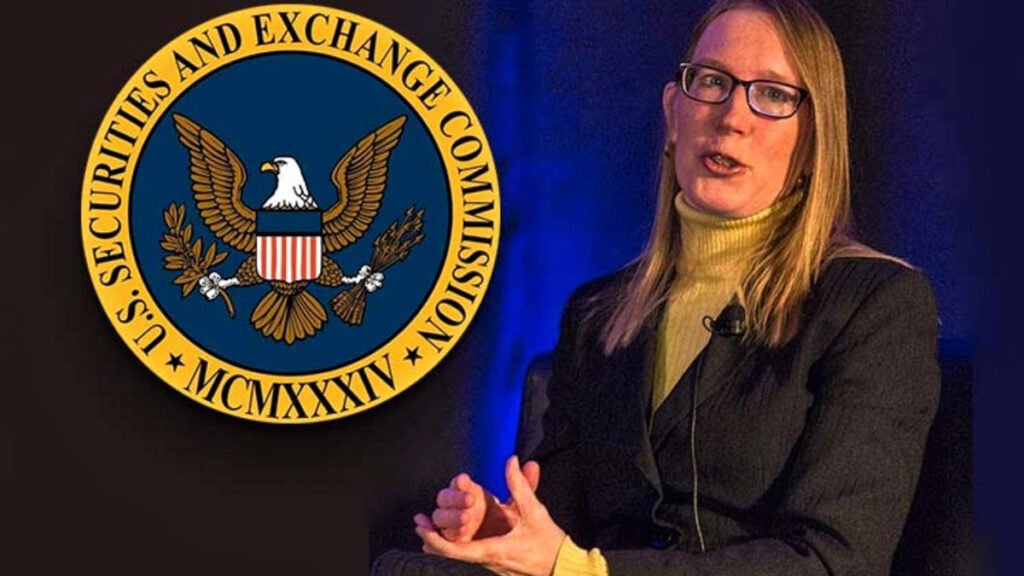 SEC Commissioner Hester Peirce, affectionately known as "Crypto-Mom" for her continued support for the industry, gave an insight into the US Securities and Exchange Commission's stance on crypto regulation, NFTs and Bitcoin spot ETFs.
On CoinDesk TV's "First Mover" program on December 30, the SEC commissioner initially pointed out that the industry's problems will not magically go away with the establishment of a new, stand-alone crypto regulator. Coinbase and the Senator for Wyoming, Cynthia Lummis, are among those who have been most in favor of a single crypto regulator in the US. Lummis also advocates positive crypto regulation and financial innovations.
"Of course I understand the impulse to call for a regulation. I have some problems with this though. If you set up another regulatory authority in Washington, you usually only have all the previous regulatory authorities plus one. "
Regulation of the crypto industry
"Crypto-Mom" once again acknowledges the regulator's failure to create a workable legal framework for the industry. She notes that the supervisory authority prefers to work with restrictions instead. She said in detail:
"We have the opportunity to sit down and work with people, many of whom have very openly expressed their willingness to work with us and develop a regulation. So far, we have made very little concrete regulatory progress. Instead, we took one-off enforcement measures. "
According to "Crypto-Mom" , enforcement has become more aggressive since new SEC chairman Gary Gensler took over from Jay Clinton. The former chairman was cautious, but left a lot of controversy over the division of cryptocurrencies into assets and securities.
However, Peirce points out that Gensler's approaches are evidence of his willingness to set clear rules for the industry. But she hopes the SEC will focus on clear regulation "instead of just resorting to enforcement."
SEC Response to NFTs and Bitcoin Spot ETFs
As for non-fungible tokens (NFTs), their growth – $ 22 billion in trade in December – caught the SEC's attention. Peirce urged people to take a close look at digital collectibles, as "certain parts of them may fall under our jurisdiction." has recorded.
On the subject of Bitcoin Spot ETFs, Peirce said ,
"I can't believe we're still talking about it like we're waiting for something to happen. We have also had a number of rejections lately and these continue to be based on arguments which I thought were out of date at the time. "
However, she does not understand why the SEC is rejecting such offers, and therefore cannot predict their fate in 2022. Nonetheless, registration with the SEC could be "what it takes for a spot product to be approved," she added.