Ripple brings new NFT standard to its XRP ledger – and the SEC process enters a new round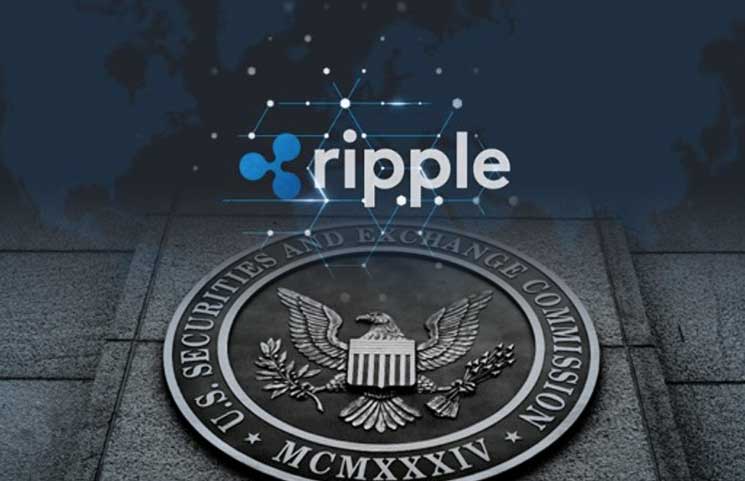 Ripple has unveiled a $250 million Creators Fund to provide technological and financial support for novel NFT projects. Ripple is making headway in the SEC case. The judge denied the SEC's most recent procedural motion, increasing the agency's burden of proof.
San Francisco-based blockchain company Ripple has big plans for the NFT market. Last week, Ripple unveiled its $250 million Creators fund to boost non-fungible token (NFT) projects on its ledger.
The RippleX team, which is already working on the XRP ledger, will soon propose a new NFT standard for its NFT devnet. Ripple announced that it had provided the manpower, tools and financial support necessary for the development to get the new NFT projects going.
Ripple is convinced that its XRP ledger is ideally suited for building NFT projects. The low transaction costs, sustainability and simplicity make XRPL a good choice for NFT projects. A Ripple blog post states:
"The XRP Ledger is designed from the ground up for ease of use and native token functionality. Released in January, NFT-Devnet – a beta environment to improve NFT support on the XRPL – lowers the technical barriers to entry for anyone looking to start building NFTs or join the Web3 movement and experiment with tokenization use cases ."
Ripple's NFT Devnet allows users of any skill level to start building their next NFT project. It is fully customizable and supports scalability with small and large projects.
According to Ripple, since the launch of the Creators Fund, 4000 project applications have been received, focusing on NFT use cases. Creators Fund recipients include Steven Sebrink, xPunks and Justin Bua.
Court denies dismissal of SEC lawsuit
The never-ending story of the SEC's lawsuit against Ripple continues — but progress is manageable. Last week, the judge denied the SEC's recent trial order motion. The court's written reasoning states:
"For the foregoing reasons, each defendant's motions are DISJECTED. The clerk is directed to close applications under ECF Nos. 105 and 110."
Following the court's rejection, the SEC must now prove that individual defendants joined Ripple and contributed to the success of the ICO on a profit-sharing basis. It also has to prove that Ripple founders Chris Larsen and Brad Garlinghouse were aware of the illegalities and decided to proceed with the ICO anyway.
Additionally, Judge Analisa Torres also dismissed the argument that foreign investors outside the US participated in XRP purchases during the ICO. She wrote :
"The court finds that the offers of the individual defendants did not come from abroad. These offers and sales were made by US residents, were for alleged securities issued by a US company, and included at least some offers and sales to US buyers."
Ripple seems to be able to record another partial success in this case. Analysts assume that the process will be completed in the first half of 2022.