Binance US to raise "a couple hundred million dollars" in pre-takeover funding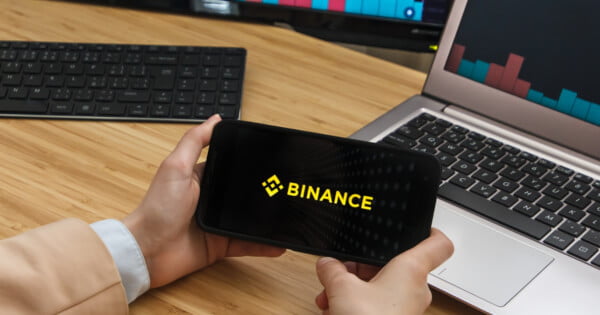 Binance US , the American subsidiary of the world's largest cryptocurrency exchange, is approaching a pre-takeover funding round. According to Binance Global CEO Changpeng "CZ" Zhao, the affiliate is looking to raise "a couple hundred million dollars." Funding attempts have not paid off for Binance US in the past, as CZ's influence scared off several investors.
At a Bloomberg event , CZ revealed that despite the hurdles, raising money is critical for the US affiliate. Despite being profitable, he believes that for any company looking to go public, pre-IPO financing is a key factor.
From an IPO point of view, it is best to have a few rounds of funding ahead of time.
The funding comes at a time when crypto and blockchain companies are drawing investors in their hordes as the sector explodes. This year alone, mega financing rounds have brought in nearly $ 4 billion to just 10 companies.
In July, exchange company FTX raised $ 900 million with a valuation of $ 18 billion, with Sequoia Capital and Coinbase Ventures among the most prominent investors. Circle, the company behind the popular USDC stablecoin, raised $ 440 million in May and announced that it would go public through a SPAC deal that would value the company at $ 4.5 billion.Others are:
Ledger raised $ 380 million in June with a valuation of $ 1.5 billion.
BlockFi raised $ 350 million in March with a valuation of $ 3 billion.
Solana Labs raised $ 314 million in June through a private token sale.
Fireblocks raised $ 310 million in July with a valuation of $ 2 billion.
Binance US is setting its sights just as high. Although CZ did not disclose the precise figures, it claimed that they would be in the hundreds of millions of dollars.
Previous Binance US Funding Attempts Failed
The Binance US funding round won't be the exchange's first time trying to raise funds. Earlier this year, a damning report from The New York Times revealed that the exchange had tried to raise money and failed. Investors were quite concerned about CZ and its influence on the US subsidiary, despite assurances from then-CEO Brian Brooks that Binance US was an independent arm.
Brooks was the acting Comptroller of the Currency of the United States before joining Binance. By hiring him, CZ set out to appease regulators who had long mistrusted Binance.
And when he joined, Brooks did a lot to change the perception of Binance with US regulators and users. However, it ran into a limit as to the independence of Binance US from the global parent. It was at that moment that investors smelled the brown and withdrew their support.
One of the investors was GreatPoint Ventures, a venture capital firm that had never invested in a cryptocurrency company. However, the leaders trusted Brooks and decided to invest in Binance US. But, according to the New York Times, when they realized that CZ controlled 90 percent of the company and was unwilling to give up its dominance over the exchange, they withdrew.
SoftBank, a renowned leading global startup investor, was also considering investing in Binance. However, CZ's influence and Binance Global's regulatory issues drove them away.
Binance US's board of directors is comprised of CZ, its chief strategy officer Gin Chao, and Joshua Sroge, the interim executive who took over from Brooks. This has also scared investors, who believe that it must be more democratic if they want to invest in the stock market.
CZ has promised to change this and expand it to nine people. Through Binance US spokeswoman Hazel Watts stated: "Board composition is an important factor in any fundraising decision. CZ's belief is that the Binance.US board should be independent and operate with proper governance. "