ADA Wins Twitter Poll for Best Ether Alternative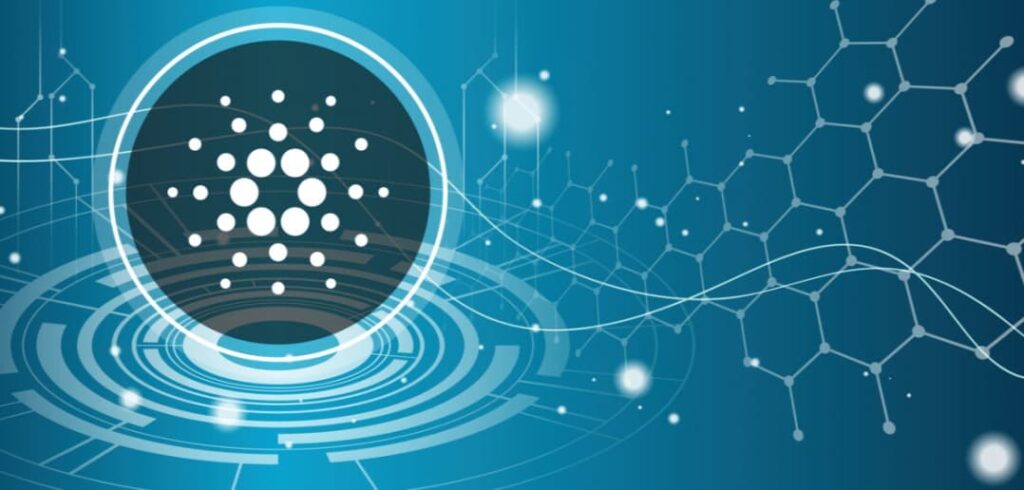 ADA received 42% of over 600,000 votes in an online poll conducted by Vitalik Buterin on which currency other than Ethereum would be the best in 2035
On January 13, 2021, Ethereum founder Vitalik Buterin asked his 3.1 million followers on Twitter:
"You wake up in 2035 and 80% of all transactions and savings in the world are in a non-Ethereum currency. Which would you prefer?"
600,000 respondents responded, and to the surprise of many, it wasn't bitcoin or even the dollar that was preferred – it was ADA.
The result was a surprise. Cardano has its share of fans and a strong community. However, one would have expected that the BItcoin fans would form the largest group. But in a way, the answer reflects the challenge that Bitcoin has always faced – the inability to function as a medium of exchange, given that the transaction fees are prohibitively high and the processing time is even longer than Cardano's.
1st place for ADA comes even though Cardano did not have a good year in 2021 compared to several competitors. While it hit a new record high of $3.09 in September last year, its 2021 gains have been eclipsed by Solana, Dogecoin, Shiba Inu, Terra, and Avalanche.
Cardano also lost its place in the top five as Solana and USD Coin overtook it. It now ranks in seventh place, just ahead of XRP, another project that had a very unremarkable year and is the only token in the top ten not to make a new high in 2021.
At press time, ADA is trading at $1.27 with a slight gain over the past 24 hours. It is trading 58% below its all-time high, the biggest drop in the top ten except for XRP, which is down 80%.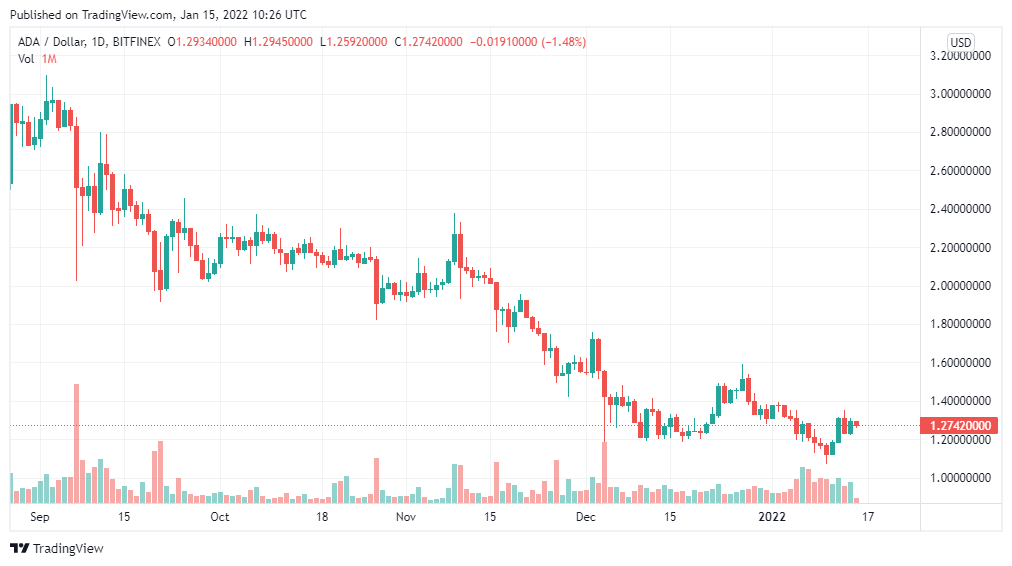 Cardano's market cap is now $42 billion. While that's a sharp drop from previous highs, it's still larger than PC maker Hewlett Packard, e-commerce giant eBay, and Spotify.
Despite the lack of major price moves, Cardano still tops the list of developer activity.