The Crypto Industry's Latest Joke Is Called "GrimaceCoin"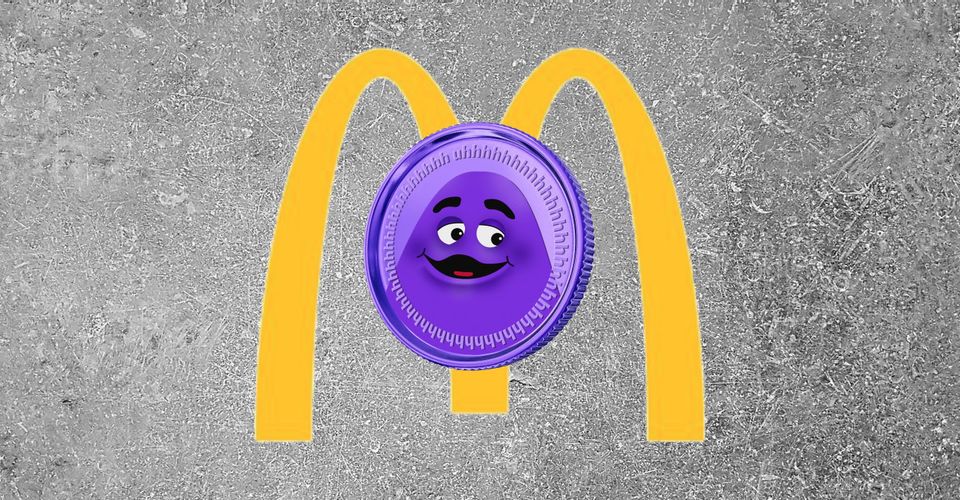 Elon Musk and a McDonald's representative joked on Twitter that Tesla will now accept "GrimaceCoin" – then in all seriousness started a project with the name.
In the world of cryptocurrencies, you can make money with anything, or so it seems. The latest project is called "GrimaceCoin" and had a price increase of over 285,000% within a few hours. The most curious thing is that it was launched yesterday and is based on a Twitter conversation between a representative of the fast food chain McDonald's and Elon Musk.
McDonald's has been the focus of much banter in the crypto community over the past few weeks as the crypto market took a nosedive. Losing big crypto investors said with gallows humor that they would apply for a job at McDonald's after their investments proved to be built on sand. Among those investors was Nayib Bukele, the President of El Salvador.
It didn't take long for McDonald's to chime in and start poking fun at crypto investors in turn.
TRON's Justin Wu, Binance, Microstrategy's Michael Saylor, Charles Hoskinson, Huobi and others responded to the fast-food chain.
However, it was a response from Tesla CEO Elon Musk that led to a chain of events that led to a new crypto project that is currently storming the charts. Musk had tweeted that if McDonald's accepted Dogecoin, he'd eat a Happy Meal on TV.
McDonald's answer: No problem, but only if Tesla accepts "GrimaceCoin" in return. Grimace is a plump, purple-colored character that the fast-food chain has featured in some of its ad campaigns.
This was clearly intended as a hoax, but some developers have embraced the idea. Within a few hours, more than 10 projects with GrimaceCoin in their title were launched on the Binance Smart Chain.
One of the tokens started at $0.0007 and then shot up to $2, up 285,614% in a few hours. Since then, the price has fallen again as the laughter at the joke has subsided.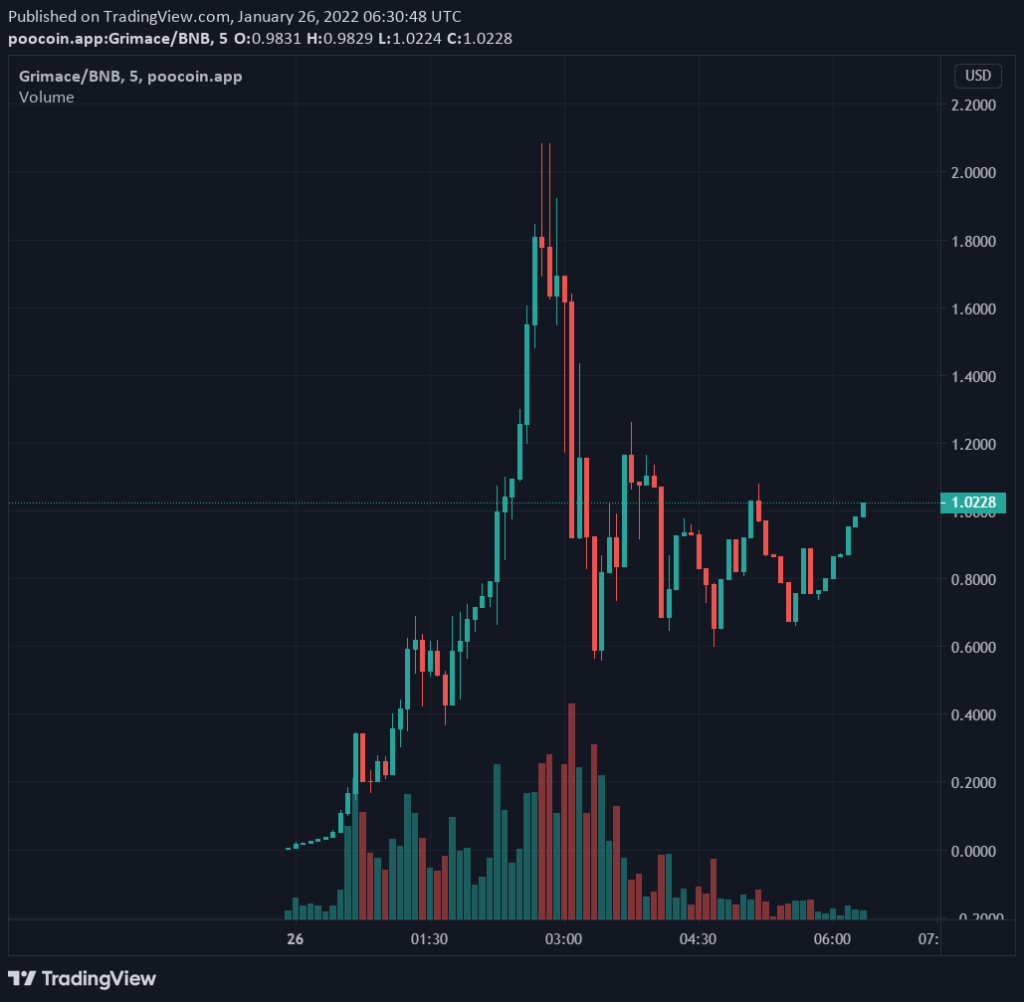 Another GrimaceCoin has taken a similar turn, surging exponentially for a few hours before collapsing further.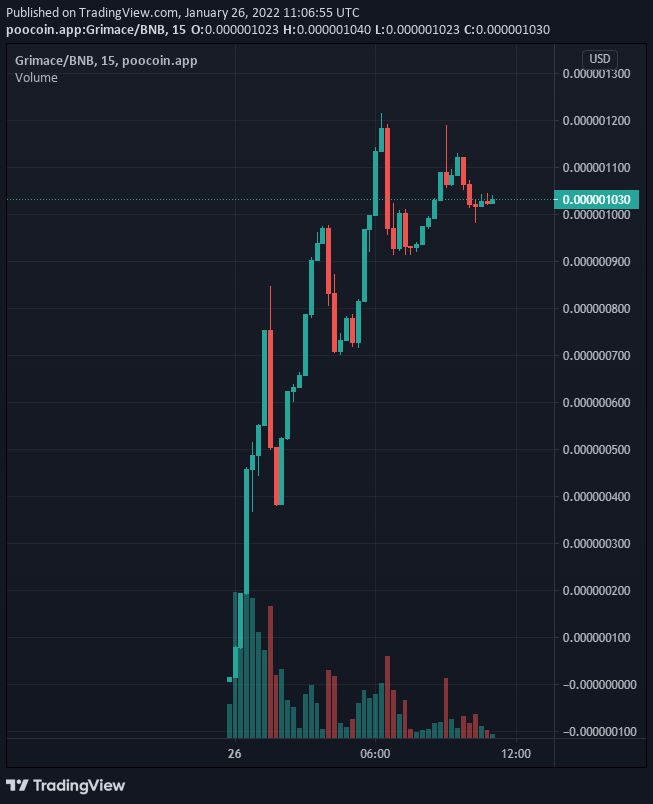 One of the projects already has more than 8,200 Twitter followers, although it was registered only yesterday. It is not clear how many of the followers are real and how many are bots.
And not only on BSC such projects have appeared. One GrimaceCoin on Ethereum is said to have surged 56,000% since launch.
McDonald's has not yet officially commented, but the projects are in no way affiliated with the company. Anyone who invests in it can lose everything, analogous to investments in the Squid Game Token.