Dispute between Bitcoin optimists and pessimists – who sees the future realistically?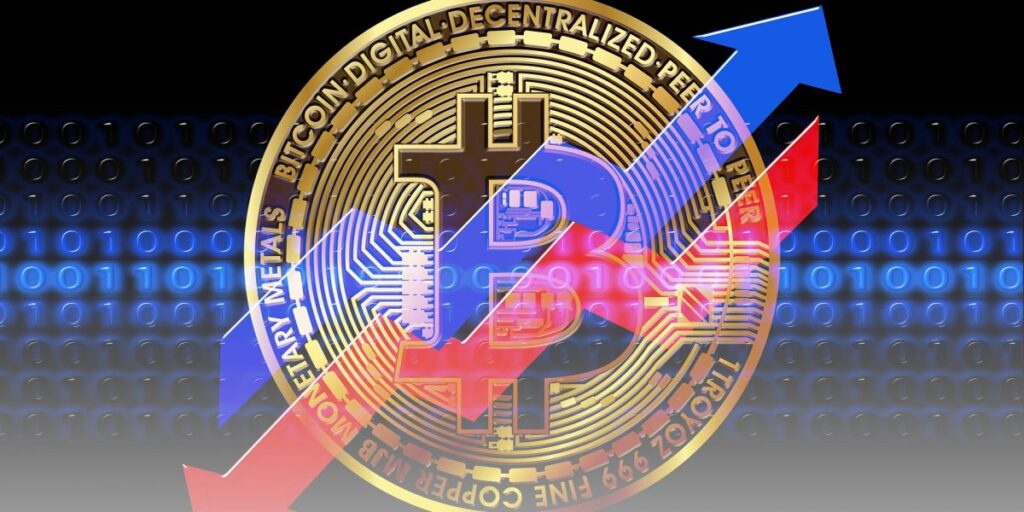 The recent crypto market slump has seen unofficial benchmark Bitcoin fall almost 50% from its peak to its lowest in six months at $35,093. This sparked a heated debate between the pro-Bitcoin and anti-Bitcoin factions, with few facts and more convictions.
A recent survey of Chinese crypto investors on microblogging platform Weibo — which is China's Twitter equivalent — shows that the majority support the buy the dip principle. 35% said they would buy BTC if it fell below $30,000. More than 60 % said they would buy at the current price, while 22% want nothing to do with BTC and would choose Ethereum.
Those statements are likely based on generally low expectations at times of big downturns, say veteran investors. Notably, crypto trading appears to be continuing in China despite last year's cryptocurrency ban.
Million bet on the Bitcoin course
On crypto-Twitter (CT), Bitcoin fan and Galaxy Digital CEO Mike Novogratz offered himself a bet on the cryptocurrency. It was in response to Bitcoin skeptic and gold fan Peter Schiff, CEO of Euro Pacific Capital Inc., who had just ranted about the crypto market's decline. BTC cannot be compared to gold, he said, and further:
"The only other risk assets BTC will eventually correlate to is 17,000 worthless #altcoins!"
Novogratz responded with a betting offer:
"Peter Schiff, I will bet a million dollars to a charity of our choice that in one year the price of bitcoin will exceed $35,000. Are you in?"
When Schiff didn't respond, Novogratz changed the bet to 1,000 push-ups, saying, "I just want you to put your heart and soul into it, not just your words."
Furthermore, Novogratz speculated that Ethereum will find support at $2,600. For his part, Schiff responded that this is already a failed speculation and said Ethereum is heading for sub-$1,000 levels. At press time, Ethereum was trading at $2,459.
Contradictory views
Controversial Twitter analyst Cryptowhale believes this market crash will be the "mother of all crashes." Its "followers" ​​are touting bitcoin as an inflation hedge rather than a correlated asset.
Bitcoin fans like Alex Gladstein, CSO of the Human Rights Foundation, also cling to the potential of BTC as an inflation hedge. Another analyst sees a worst-case scenario of 20,000 in 2022, but is still optimistic that "$100-$200k will be reached by 2023 — late 2022 at the earliest." Meanwhile, investors could enter the market with DCA – Dollar Cost Averaging."