SEC vs Ripple: Investigation Reveals New Details of Personal Interests within the SEC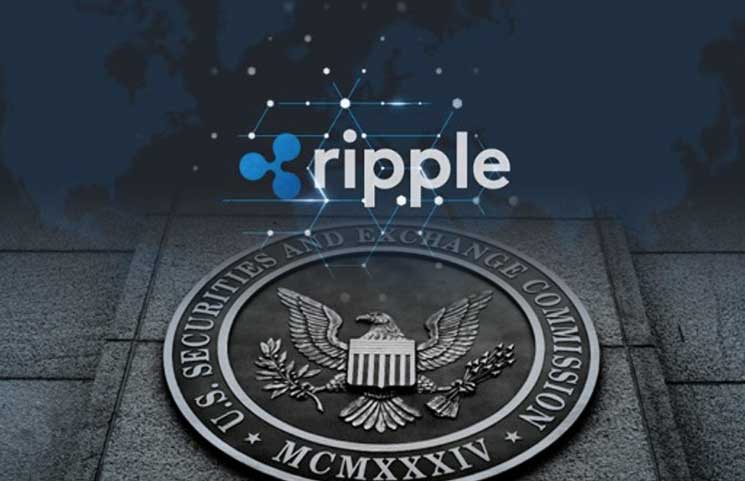 Almost eleven months ago to the day, the US Securities and Exchange Commission (SEC) sued Ripple Labs for violating securities regulations by selling its XRP token. She also sued CEO Brad Garlinghouse and Chairman of the Board Chris Larsen personally because they were alleged to have promoted the violation and personally benefited from it. Since then, a protracted legal battle has broken out because it is anything but a clear case.
Were the charges motivated by personal interests? Are there unidentified stakeholders protecting other projects, especially Ethereum? Was Ripple simply scapegoated despite the fact that the company worked extensively with the SEC to prove it complied with the law? In any case, FOX Business assumes so and in the course of its research has found connections between Gary Gensler, Bill Hinman, Jay Clayton, Joe Lubin, Andreessen Horowitz and other influential actors that go back well over three years. But who are these pullers and what interests do they really represent?
Jay Clayton and Bill Hinman
Clayton is a former SEC chief who filed the lawsuit against Ripple as his final act of office – literally in the last hours of his last day at work. Clayton was a Wall Street attorney who advocated a free market as a Republican. In fact, most of the 65 new rules he passed during his tenure with the SEC were geared towards deregulation.
Before his lawsuit against Ripple, Clayton had already filed 87 lawsuits against other crypto companies. Most of these were charges of selling unregistered securities, with Telegram and Kik standing out. Telegram had completed a $ 1.7 billion token sale, one of the largest ever, and had to return $ 1.2 billion to investors and cease operations.
The investigation found that in January 2018 Clayton asked Andreessen Horowitz, one of the most prestigious venture capital firms in the world, to host a summit of crypto-industry executives. The purpose of the summit was for leading crypto experts to comment on planned regulations and make recommendations to the SEC.
Representatives from Ripple or from Ripple subsidiaries were not invited.
Sources familiar with the matter revealed that Ethereum was very heavily represented by several members of the Ethereum Enterprise Alliance. An attorney attending the summit, Lowell Ness, later reported that Clayton had directed Andreessen to get the industry players together to essentially produce a very detailed written, footed memo on what law governs about utility -Token says ", and" to make a suggestion on how to proceed ".
A year after the meeting, one of the attorneys who attended took part in a panel discussion where he brought up Bill Hinman's now infamous 2018 speech. Hinman, then head of department at the SEC, had literally said that ether and bitcoin were not securities. However, other cryptocurrencies were not excluded from the definition of "security".
Is it a coincidence that Hinman excepted Ethereum at an event teeming with Ethereum lobbyists?
Gary Gensler
Equally important to understanding the Ripple saga is Gary Gensler, the current head of the SEC and former chairman of the CFTC. Sources have revealed that Gensler was involved in drafting regulations for the crypto industry even before joining the SEC.
The first official meeting between Gensler and SEC representatives took place in March 2018. While details of the meeting were not disclosed, insiders say Gensler asked Clayton to take an even tougher stance on digital assets.
From the outset, Gensler was of the opinion that Bitcoin was not a security in the sense of the Howey test. Ethereum, on the other hand, could not be assessed as clearly as Bitcoin. Ripples XRP, on the other hand, was obviously a security for him. He told the New York Times in 2018:
"With both – but especially with Ripple – there is a lot to suggest that they are non-compliant securities."
A few days after the initial meeting, Clayton stated, Most of what I've seen in the ICO space is an offer of securities. It's about raising money for a project where I give you my money and you give me some type of refund that reflects a return on your project. This is an offer of securities. "
However, this meeting is not the most controversial. On December 21 last year, Gensler met with Clayton again. On his public calendar, Clayton noted the meeting as "Meeting with Gary Gensler, President-elect Joe Biden's Transition Team."
What is noteworthy about this meeting is that it took place the day before the SEC, represented by Clayton, were indicted against Ripple for securities violations.
SEC gives Ethereum and Bitcoin Carte Blanche
Ripple accuses the SEC of being biased, choosing winners and losers in the crypto industry at their own discretion. Ripple CEO Garlinghouse has now openly accused Clayton and Gensler of having issued Bitcoin and Ether charter out of personal interests. It's not hard to see why the California-based company believes it will be a scapegoat – if you look at how Ethereum fared.
The Ethereum founders had also carried out an ICO, and Vitalik Buterin has been instrumental in developing the platform to this day and has also campaigned for Ethereum 2.0. Joe Lubin, the other Ethereum founder, has always spoken openly about lobbying the project with regulators. Over the years, he has highlighted the close relationships between the Ethereum operators and the SEC on several occasions.
He once said that "Bitcoin and Ethereum came up before regulators took notice" and that "we were lucky enough to call our token a" utility token "while others are seen as securities."