Bitcoin loses momentum on US inflation and falls below $40,000 again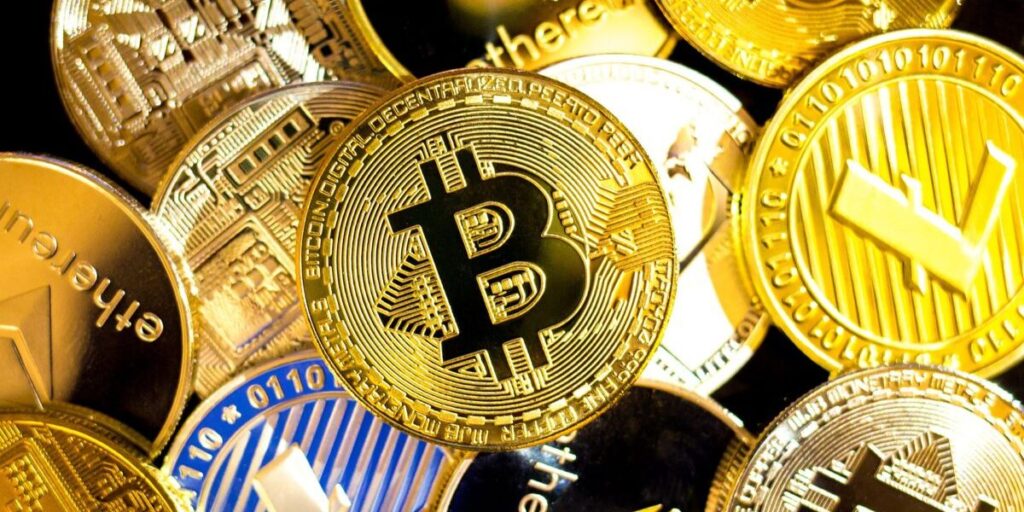 Bitcoin tumbles again just a day after Presidential Executive Order on soaring US inflation. All eyes are on the central bank, which is expected to aggressively raise interest rates to bring inflation under control.
After jumping 8 percent thanks to the executive order, bitcoin is back down 5 percent today and is once again below $40,000. At press time, Bitcoin is trading at $39,324 with a market cap of $745 billion.
Although the crypto executive order has given the crypto market some lift, rising inflation hangs over the market like a sword of Damocles.
Consumer prices in the US rose 7.9% last month, the fastest in more than three decades. Inflation is putting a lot of pressure on risky assets like bitcoin and stocks. As a result, we have been witnessing strong volatility in Bitcoin for months.
In the last month, Bitcoin broke above 40,000 twice but failed to hold. Volatility is likely to continue as the US Federal Reserve could hike rates faster than expected given rising inflation numbers.
A look at the Bitcoin technical charts shows that the area between 45,000 and 48,000 represents a clear resistance zone for Bitcoin. Bitcoin's 200-day moving average (DMA) also seems a long way off. Crypto analyst Lark Davis tweeted:
"I don't think there's much to get excited about until we see #bitcoin rally back above that resistance zone and ideally above the 200-day moving average."
Similar scenario in the altcoin sector
Along with Bitcoin, the altcoin space has seen a sharp correction and Ethereum has not been spared either, shedding 5% in the last 24 hours and slipping below $2,600. On-chain data provider Santiment has noted on Ethereum that its price is showing close proximity to the S&P 500.
Aside from Ethereum, all of the top ten altcoins have lost an average of four to six percent. However, Terra's LUNA has shown strong resistance to losses. The price hit the $100 mark yesterday and is currently trading at $94. Analysts are saying that if LUNA can sustain above $100 it could rally to $120 very soon.
Crucial news, however, was the content of the executive order on the crypto market. President Biden has instructed all federal agencies to coordinate and work together to create clear rules. He has also called on the authorities to develop a central bank digital currency.
Analysts believe that crypto regulations will benefit the entire industry by providing institutions with clear access and a safe environment to enter the Terra space.