Myanmar's shadow government wants to use USDT tether stablecoin as its official currency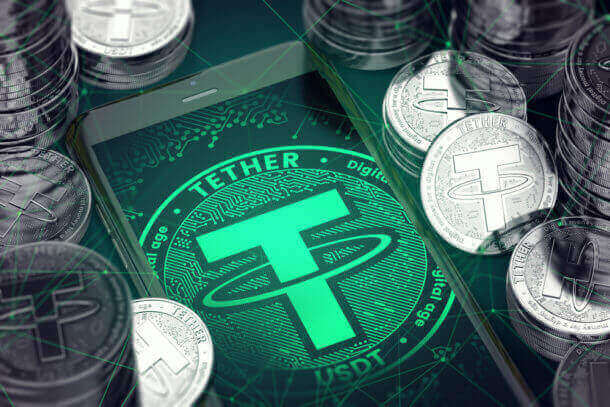 The National Unity Government of Myanmar (NUG) has announced the stablecoin tether (USDT) as the country's official currency. It is intended to serve as a dollar substitute for domestic transactions.
The NUG is a shadow government made up of members of the elected rightful government that was overthrown by a military coup. The NUG collects donations with the help of which it wants to drive out the military junta and take over the government again. The introduction of Tether (USDT) is seen as a step towards this goal.
Using the dollar pegged USDT actually helps circumvent the restrictions put in place by the military government. Shadow Treasury Secretary Tin Tun Naing said USDT should also act as a dollar proxy. USDT is not under the influence of a state central bank, but is practically the value of a US dollar, which makes it very difficult for the authorities to prevent payments. A Bloomberg report states :
"The introduction of cryptocurrency underscores the NUG's opposition to the Central Bank of Myanmar, which in May 2020 declared cryptocurrencies illegal. Violation of the ban could result in a fine and imprisonment. In contrast to Bitcoin or Ethereum, for which daily exchange rate fluctuations are typical, each tether should be covered by one dollar and therefore it is referred to as a stablecoin. "
NUG sells bonds to the worldwide Myanmar diaspora
Denied access to government funds, the NUG began selling bonds last month. However, in May 2020, the Myanmar regime banned the use of digital assets. The introduction of Tether (USDT) seems to be a practical step by the NUG, but it also means provoking the military junta.
The NUG raised $ 9.5 million in the first 24 hours through the sale of Spring Revolution Special Treasury Bonds to exiled citizens of Myanmar. The NUG expects total proceeds of $ 1 billion. Your goal now is to raise enough funds to drive out the military junta and regain power.
Cryptocurrencies are also playing an increasingly important role in geopolitical events. The Latin American country El Salvador has introduced Bitcoin as legal tender alongside the US dollar . Locals in other weak economies are buying cryptocurrencies to protect their assets against the ailing dollar.
After the military coup in Myanmar, local banks ran out of cash and the national currency, the kyat, fell more than 60%. This is an example of how digital currencies can prove useful in a pro-democracy agenda.