Changpeng Zhao Says He's Willing Step Down as Binance CEO Amid Global Cryptocurrency Crackdown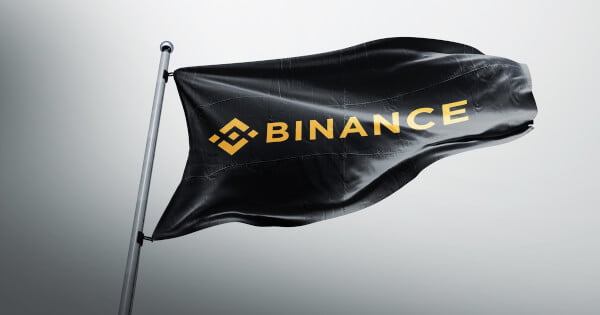 Binance, the world's largest crypto exchange by trading volume, is looking for a senior person with a solid regulatory background to become its new CEO.
Speaking at a virtual press conference, Changpeng Zhao, CEO of Binance Exchange, has stated that he is willing to step down from his role. At the same time, the firm seeks to become a regulated financial institution. Yet, the CEO stated that he had no immediate plans to quit his role, but the firm has a succession plan. 
"We're going to pivot to be a fully regulated financial institution going forward," Zhao said and added that he would be "very open" to getting a replacement CEO with more regulatory experience.
While Zhao emphasised that there are no immediate plans for his succession, he said that the firm was "keeping our options open."
"I'll be honoured to continue to run Binance as a regulated financial institution until we find somebody who may do a better job."
Zhao said that the firm aims to create several regional headquarters across the globe and will seek licenses wherever they are available. In the past, he stated that Binance has no official headquarters. Zhao further stated that he will always contribute to Binance and the BNB ecosystem as he doesn't have to be CEO.
Binance Working to Strengthen Its Compliance
Early this month, Zhao admitted that problems in the company are partly due to its rapid growth. During that time, Zhao acknowledged that Binance had grown very fast, and they have not always got everything exactly right, but they are improving and learning every day.
He said that the firm is actively hiring more talent and putting more processes and systems to protect its users and enhance its commitment to regulators.
Binance has been facing regulatory issues in recent weeks. In late June, the UK's regulator banned Binance's British unit from undertaking any regulated activity in the country. Binance was one of several companies that withdrew their applications from the UK's temporary licensing regime because of failing to meet anti-money laundering requirements.
Regulators in Italy, Canada, Japan, and the Cayman Islands have also clamped down on the company, warning that Binance is not approved to operate in the nations.
Binance has taken measures to salvage itself from the issues mentioned above, including building out compliance partnerships, expanding its international compliance team and advisory board by 500%, and localising operations and the business to comply with local regulations.
Image source: Shutterstock