Arab airline Emirates accepts bitcoin payments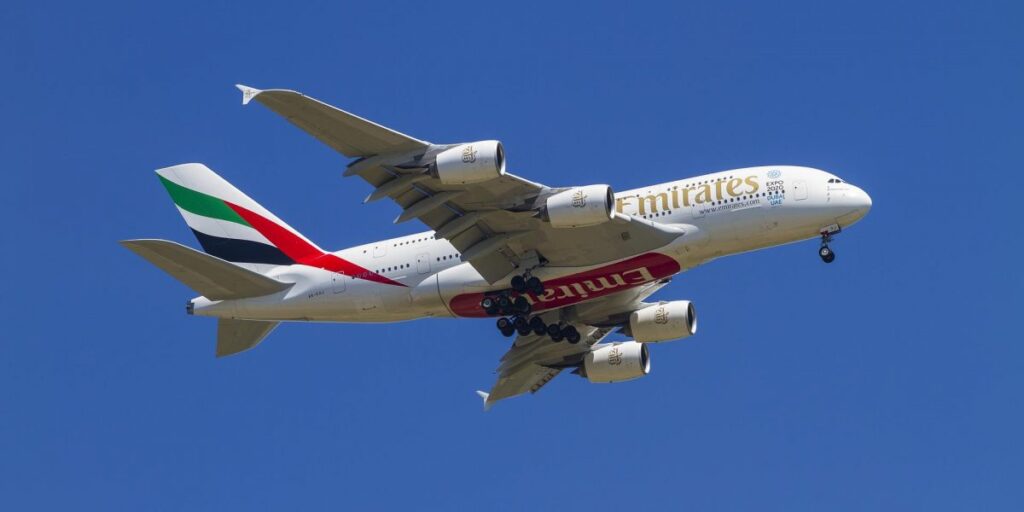 The Arab airline Emirates is planning to introduce Bitcoin as a payment currency. Specialists have already been hired to advance digitization goals.
The United Arab Emirates (UAE) is making great strides in its quest to digitize its economy and become a global crypto hub.
Emirates wants to include Bitcoin in its payment infrastructure. The company's COO, Adel Ahmed Al-Redha, also said that Emirates has hired new employees. Staff are trained on metaverse and non-fungible tokens and will develop new applications to meet customers' needs.
At the Arabian Travel Market, the CEO pointed out the different roles of the metaverse and NFTs:
"With the Metaverse, you'll be able to turn your entire process—be it operations, education, selling on site, or the entire experience—into a metaverse type of application, but more importantly, it to make it interactive."
Emirates is at the forefront of the digital economy in the UAE
According to the 2021 Chainalysis report, around US$25 billion is traded in cryptocurrencies in the UAE every year. This puts the West Asian country in third place in its region. In 2021, the UAE was surpassed only by Lebanon at $26 billion and Turkey at $132.4 billion. The Emirates will soon make a significant contribution to these crypto transactions.
Additionally, the country has seen a huge influx of crypto-focused businesses, particularly in cities like Dubai and Abu Dhabi. Ronit Ghose, head of fintech and digital at Citi, attributes this to the country's accommodating regulatory approach:
"One of the reasons we are seeing an influx of contractors, contractors, operators and developers to Abu Dhabi and Dubai is that there is a sense of greater regulatory clarity at ADGM, in Dubai and at the federal level."
Crypto payments are becoming increasingly popular
Emirates' announcement comes despite the recent plunge in the crypto market. However, at press time, crypto markets are showing a modest recovery, with Bitcoin trading at $30,743 after a 7.9 percent surge over the past few days.
In addition to Emirates, other companies have also shown interest in enabling crypto payments for their products and services, such as New York-based health club Equinox, Japan's SBI Motors, and fashion brand Gucci.