Wells Fargo: Cryptocurrency is like the internet of the 90s – it's still worth investing in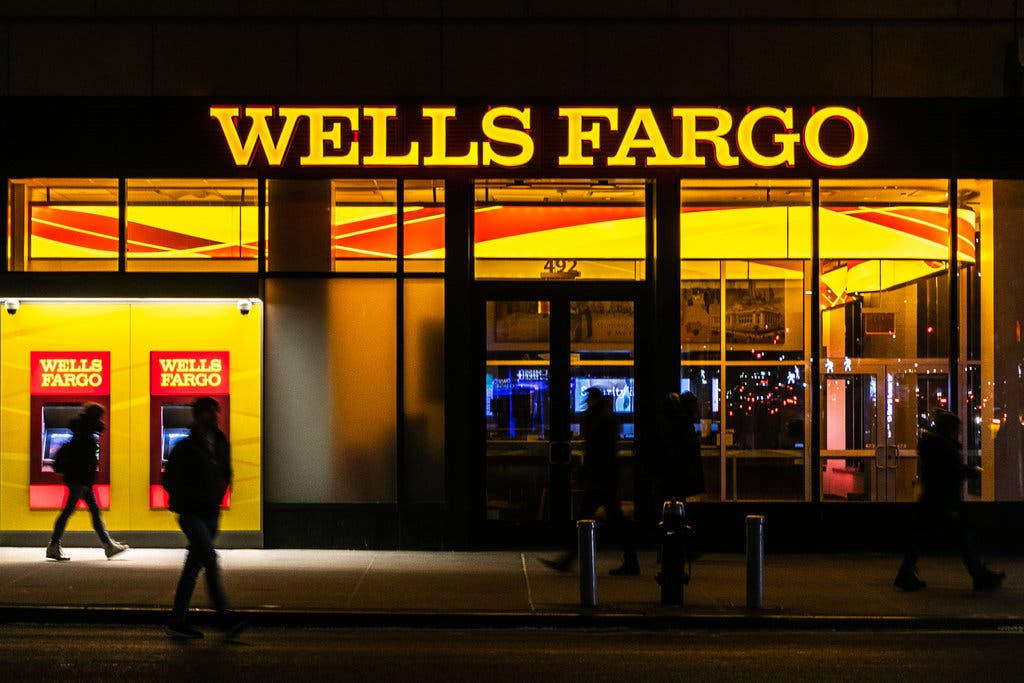 Wells Fargo has compared the current crypto phase to the internet in the late 90's when most of today's giants were just getting started.
Is it too early or too late to get into cryptocurrencies? One of the largest wealth managers in the world deals with this question in its latest report. The Wells Fargo Investment Institute report states that it is not too late to get into cryptocurrencies, but sees right now as a tipping point for cryptocurrencies to become mainstream.
Titled "Cryptocurrencies – Too early or too late" , the report shows that the number of crypto users is growing rapidly from a low base. The report compares the current acceptance of cryptocurrencies to the internet in the 1990s and suggests that we may be heading towards a period of hyper-adoption.
The report states in its summary:
"We believe that cryptocurrencies are viable investments today, even though they are still in the early stages of development. We recommend professionally managed private placements for now as the investment landscape is not yet mature."
Early, but not too early
According to a recent study by crypto exchange Crypto.com, there are currently 221 million cryptocurrency customers worldwide. The number had more than doubled in 2021 as cryptocurrencies went mainstream. By comparison, about 145 million Americans own stocks in public companies. In India there are only about 51 million and in China about 178 million.
But are those who haven't bought Bitcoin yet too late to join the movement?
Wells Fargo says they are not. Anyone who gets in now is in the "early, but not too early" category.
"If this trend continues, cryptocurrencies could soon exit the early adoption phase and enter an inflection point of hyper-acceptance, similar to other technologies. There comes a point when adoption rates start to increase and stop decreasing. Exact figures aside, there is no doubt that global cryptocurrency adoption is rising and could soon reach a hyper-reflective point."
In support of their argument, the bank notes that most cryptocurrencies are less than five years old. Even Bitcoin, the oldest cryptocurrency, still has a lot to mature. Although Bitcoin has been around since 2009, it is still four times as volatile as gold. Oh well. Gold is just a few thousand years older.
Current adoption rates, the report continues, are comparable to the Internet in the 1990s – a comparison being made by a growing number of institutions and individuals.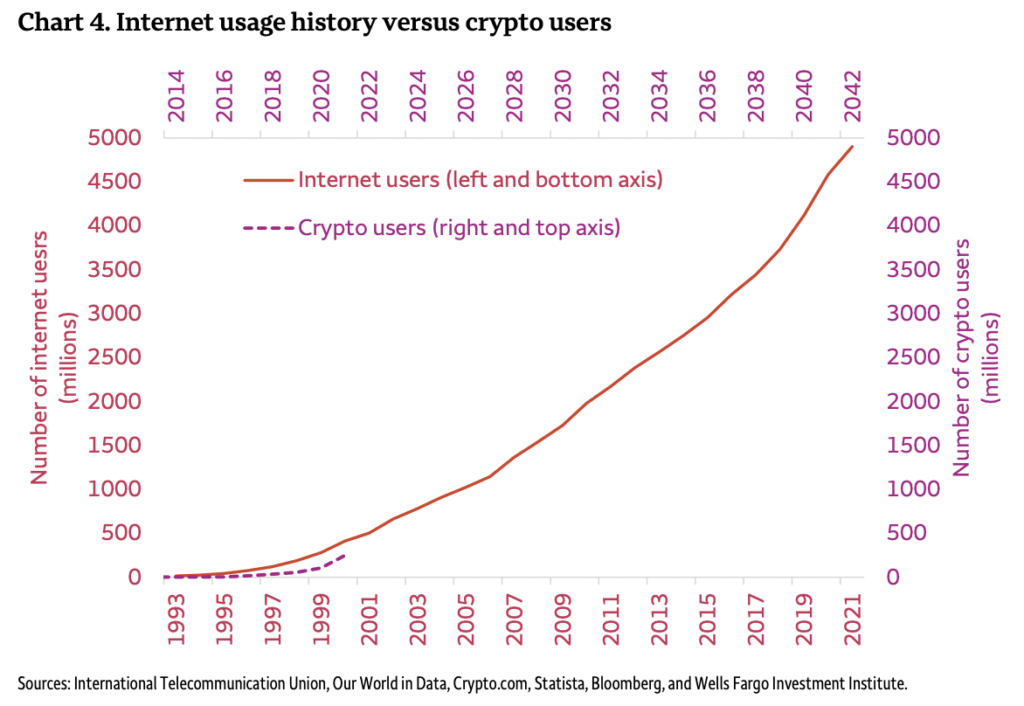 As the chart shows, the crypto economy is in a similar position to the Internet in 2000. Back then, Google was just over a year old, Amazon was six years old, and Facebook didn't exist yet. It is therefore possible that there are also no projects that will dominate the crypto industry in the next few years. Wells Fargo put it in a nutshell:
"There's no need to rush because most of the opportunities are ahead of us, not behind us."
More on the topic: Wells Fargo Sets Up Passive Bitcoin Fund for Wealthy Clients