South Korea's GME Remittance adopts RippleNet to scale payments into Thailand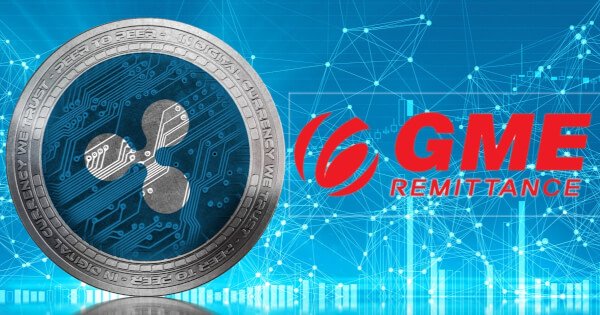 On Tuesday, August 10, Global Money Express Co. Ltd (GME Remittance) one of the biggest non-banking remittance service providers in South Korea announced joining the RippleNet blockchain solution.
Using Ripple's blockchain-based global payments network, GME will further connect to Thailand's Siam Commercial Bank (SCB). This is the largest bank in the country in terms of market capital. This partnership comes via SBI Ripple Asia, a joint partnership between blockchain startup Ripple and Japan's SBI Holdings.
South Korea is home to more than 184,000 Thai nationals. After Chinese and Vietnamese, the Thai population is the third-largest in the country. This partnership will help to accelerate and scale payments from South Korea to Thailand. Besides, the number of transactions sent through RippleNet over this corridor has already doubled year-over-year.
Several financial institutions of South Korea and other money transfer companies are already using RippleNet. GME Remittance shall be the latest to join this group of companies. Furthermore, the partnership will help GME Remittance to connect with existing customers of RippleNet.
It will also help to expand into additional remittance corridors globally across the U.S. and Europe. Subash Chandra Poudel, Director and COO of GME Remittance said:
We chose Ripple as our partner because with RippleNet we can launch into new countries with new partners within 1-2 weeks. This has drastically reduced the time to market and provides us with an edge compared to our competitors.

Since launching our partnership, our team has benefited from the robustness of RippleNet, where transactions are tracked at every step of the process, making it easy to send money across borders with speed and transparency.
Ripple's stronghold in the Asia Pacific
The Asia Pacific region has been one of the major business centers from the San Francisco-based blockchain startup. Ripple enjoys a great presence, especially in Japan.
The recent partnership between GME Remittance and Thailand's SCB comes on the backdrop of strong customers momentum for Ripple in the Asia Pacific region. In this region, Ripple's transactions have surged more than 130 percent year-over-year.
The existing customers of RippleNet and the inflow of new ones have contributed to this success. Emi Yoshikawa, Vice President of Corporate Strategy and Operations at Ripple said:
The remittance corridors requiring high-performance payments to this region are growing exponentially — with people needing to send money round the clock, even on holidays or weekends.

We're pleased to partner with a leading payments service provider like GME Remittance to deliver a superior customer experience, while accelerating their expansion into new markets as they connect with our existing network of established partners on RippleNet.
The blockchain-based RippleNet solution from Ripple has seen major growth over the last few years. With its liquidity management solution and state-of-the-art infrastructure catering to real-time payments, the RippleNet has been the preferred choice for global businesses to scale payments rapidly.
Ripple has been going through a rough phase in its own home country the United States. Its legal battle with the SEC has gone to the next level with the regulator recently filing a court order to have a look at Ripple's internal communication via Slack.