Lark Davis mentions five cryptos that can surge by 10X before the year ends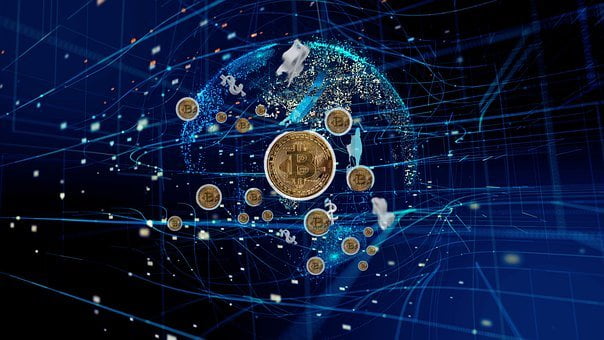 Lark Davis, a popular Youtuber and crypto influencer has once again disclosed that upcoming projects of most cryptos in the coming weeks could be a catalyst to drive their prices to a maximum of 10 times their current price, and five of them are mentioned below.
Trader Joe
Trader Joe is the biggest decentralized exchange right now on Avalanche, and their farms have been very significant. Its current market cap is $350 million and will go up even more according to Davis. He explained that all the big projects in Ethereum are in the billion dollars, with Uniswap currently around $15 billion.
Trader Joe is just a baby right now, and being around for just four months, it has been able to record a $359 million daily trading volume and also has a $3.5 billion total value locked…They have been very big and fast.
Ramp
I started talking about Ramp last year when it was trading at a few cents. It's now not very far from its all-time high.
According to Davis, he has taken multiple profits out of it, and still holding a big portion compared to other cryptos. This asset has the potential to go up to $8 billion from its current $139 million market cap by the end of the year. It is interesting to note that there is going to be a new chain expansion. Ramp will soon be on Solana and Polkadot.
New chains mean new users, new liquidity, new options , and new DeFi integrations.
They are also enabling the mitigation of RUSD stablecoin on the Ethereum network now. This is one of the most promising cryptos in the industry now according to Davis.
Bridge Mutual
Bridge Mutual has a market cap of around $46 million. With some catalysts coming up, the market cap can surge even higher. According to reports, Bridge Mutual version 2 is coming up. Also, they are integrating with Solana soon. Solana is exploding with all kinds of protocols but does not have any insurance, so the possibility of going to the moon is very high.
Portal DeFi
This is a DeFi on Bitcoin project. Portal DeFi is an interesting DeFi platform for Bitcoin blockchain. Davis believes that there is a big demand for Bitcoin base DeFi protocol. Coupled with its Bitcoin native solution planning to support options, Peer-to-Peer, lending and borrowing, the price could soar very high. More importantly, they are backed by some of the biggest names in the industry like Coinbase Ventures. The sales have not started yet but will take off soon.
Ardana
Cardano ecosystem is just starting with very high-quality products coming on. One of them is Ardana. It is built on the Cardano blockchain and has a decentralized stablecoin backed by crypto assets. It also has DanaSwap which is an automated market maker. In addition to its exciting features, it is backed by some of the biggest names including Three Arrows Capital which has backed some of the biggest projects in the crypto industry. According to Davis, Ardana stands a big chance of surging by 10 times its current price before the year ends.