Ethereum co-founder Vitalik Buterin now owns 100K Dogs of Elon ($DOE) tokens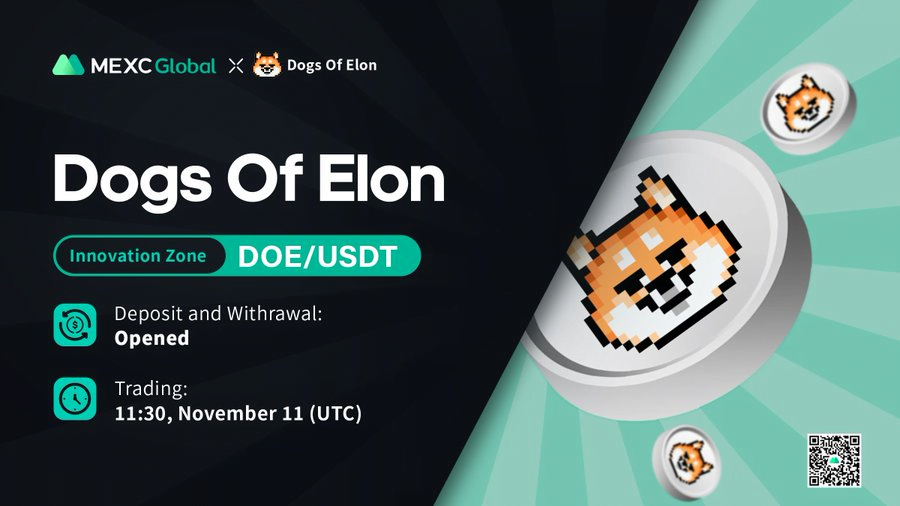 Ethereum co-founder Vitalik Buterin now officially owns 100K tokens of Dogs of Elon ($DOE) – an NFT project for the moonshot trader. This happened as the team recently sent these tokens to Buterin's ENS address- vitalik.eth.
One can get this confirmation by checking Vitalik's address on Etherscan that shows his $DOE balance along with other tokens that he owns. However, sending tokens to Buterin's address seems a new way for crypto projects to get the limelight. Since Vitalik Buterin is one of crypto's biggest influencers, his owning of the coin sends a strong message in the crypto community.
The Dogs of Elon (DOE) project is gaining fast traction since its launch last week. The cryptocurrency project has found its listing on popular crypto exchanges like Poloniex and Gate.io. Besides, the Dogs of Elon (DOE) is also conducting an ongoing airdrop currently open to the public. More than 1.3 million users have participated in the airdrop showing that there's a real interest in the crypto project.
Dogs of Elon NFT Collection
By creating a CryptoPunks alternative, Dogs of Elon have also entered the much-awaited NFT game. The Dogs of Elon NFT collection is currently available on Ethereum-based NFT marketplace Opensea.io. A number of users have recently engaged in trading this NFT collection.
As per the data on OpenSea, nearly 150 ETH worth of DOE NFTs or a $700K, have been traded so far. Interestingly, the Dogs of Elon project is also offering high staking rewards to its users. Through its official website users, can stake Dogs of Elon (DOE) while receiving an annual percentage yield (APY) of a massive 64%.
As of now, a total of $28.6 million worth of Dogs of Elon (DOE) tokens have been staked across all pools. Also, the total value locked (TVL) on the platform stands at a staggering $48.6 million.
Currently, most of the trading for the Dogs of Elon (DOE) tokens happens on the decentralized exchange (DEX) Uniswap. The second-most popular platform currently is Gate.io. Furthermore, the Dogs of Elon (DOE) project also enjoys a high-security rating of 83 percent From Certik. This platform specializes in auditing smart contracts of projects by assigning security rankings.
The auditers also found that the team at Dogs of Elon have solved all major issues regarding $DOE. Thus, the Dogs of Elon team has been working hard enough on the project. The strong demand and trading of its NFTs is a testament to it.
As of press time, DOE is trading 38 percent down at a price of $0.32 with a market cap of $62.7 million.