Horizon Kinetics Bets on Bitcoin as Inflation Bites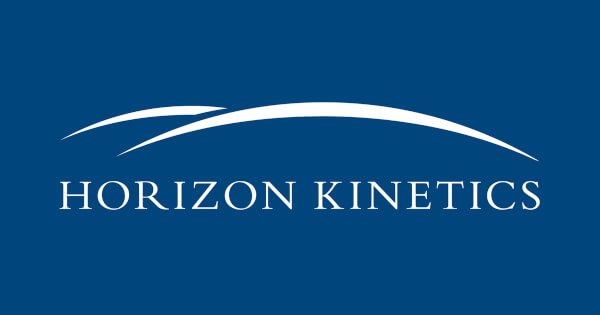 US-based asset manager Horizon Kinetics is the latest investment firm to bet on the Bitcoin bandwagon.
Speaking in an interview with the Financial Times, Peter Doyle, the co-founder of the US-based investment firm Horizon Kinetics, revealed that they are playing their bets on two hedges against inflation: property and cryptocurrencies, especially Bitcoin.
Horizon Kinetics' preferred hedge against inflation still appears to be property, with a majority of their capital invested into the property (Texas Pacific Land Trust corporation (NYSE: TPL), real estate (the Howard Hughes Corporation (NYSE: HHC), and also betting on cryptocurrency (Bitcoin BTC-USD), among others as a hedge to protect its investors from dangers of rising inflation and currency debasement.
Horizon Kinetics is a $7 billion company headed by three veteran managers: Peter Doyle, Steven Bregman, and Murray Stahl.
"There is no turning back after the pandemic, and globally there is a debt problem, and it means either default or currency debasement," Doyle said.
Talking to cryptocurrencies, Doyle stated: "people should have exposure to the asset class." He further added that Bitcoin has scarcity due to its limited supply, which is completely opposite of what is happening with fiat money, which is sharply losing value as more and more fiat notes come into existence.
Horizon Kinetics initially allocated 1% of its portfolio to Bitcoin through the Grayscale Bitcoin Trust in 2016. Since then, the allocation has increased to 10% of their Paradigm fund and this year. This fund has recorded almost 48% gains.
Horizon Kinetics has three of the top 10 best-performing mutual funds for 2021, according to Morningstar.
Crypto on Balance Sheet
Horizon Kinetics is the latest in a recent string of traditional investment and tech companies to hedge their bet with Bitcoin.
An increasing number of listed US firms continue to allocate a proportion of their balance sheet to the flagship cryptocurrency. The high volatility level of Bitcoin ignites interest in companies whose stocks may have been languishing or potentially putting the entire balance sheets at risk.
The efforts by business software maker MicroStrategy (whose shares had been languishing for years) investing in Bitcoin made a handful of other CEOs noticing the relevance of cryptocurrencies.
Last year, Square payment firm headed by crypto advocate Jack Dorsey converted as much as US$50 million of its total assets into Bitcoin. In February 2021, Tesla invested $1.5 billion of its balance sheet into Bitcoin. In April, Elon Musk, Tesla CEO, sold 10% of its Bitcoin holdings in Q1 2021 to prove the liquidity of Bitcoin as an alternative to holding cash on the balance sheet.
Of course, interest in cryptocurrencies among institutional investors remains strong and more corporate treasuries allocated reserves to crypto assets have increased despite volatility.
Image source: Horizon Kinetics Facebook page