Crypto Exchange Bakkt Makes Public Trading Debut on NYSE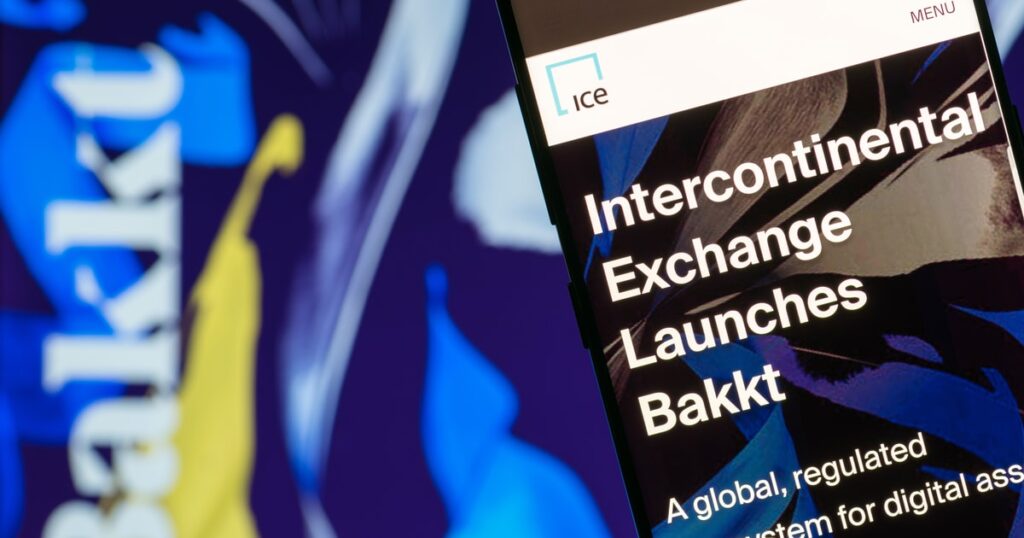 Shares of Bakkt Holdings Inc started trading on the New York Stock Exchange (NYSE) Monday under the ticker symbol "BKKT".  
Bakkt digital asset marketplace went public via a Special Purpose Acquisition Company (SPAC) on the New York Stock Exchange.
Gavin Michael, the CEO of Bakkt talked about the development and said:
"Today, Bakkt's vision – to connect the digital economy – reaches new heights, and we're excited to continue our momentum as a public company. Our platform sits at the intersection of cryptocurrency, rewards, loyalty and payments, and we look forward to accelerating the plan that is already underway: building out a broader partner network, expanding the access and utility of digital assets, and gaining momentum in a space that is continuing to grow."
The Intercontinental Exchange, the owner of Bakkt exchange and the parent company of the NYSE, stated last Friday, October 15, that Bakkt completed a merger with blank-check company VPC Impact Acquisition Holdings to allow the company to trade on the NYSE.
Bakkt first revealed its plans to go public in January, a deal that considered the firm to be worth about $2 billion.
The Intercontinental Exchange, the NYSE's parent company, launched Bakkt in 2019 as a cryptocurrency custodian firm by providing holding of Bitcoin in cold storage for investors.
In 2019, Bakkt partnered with Starbucks to allow customers to purchase coffee and other goods with Bitcoin.
Earlier this month, Bakkt partnered with Google on a project that will allow millions of new customers access to digital assets. The firm stated that the project was created to "extend the reach and usability of digital assets to meet rapidly evolving consumer demand and preferences."
Bakkt customers can use their digital Bakkt debit cards in Google Pay to buy goods online, in stores, and anywhere Google Pay is accepted.
Crypto Firms Going Public
In April, Coinbase set an important milestone when it became the first US crypto firm to take its place on Wall Street, with a historic direct listing on the Nasdaq stock exchange.
Bakkt has joined the list of cryptocurrency startups that are considering listing their shares publicly or are already in the process of actualizing the process.
Such crypto firms are seeking to generate cash for their expansion via alternative listings.
In July, Circle crypto firm announced plans to go public as part of a special purpose acquisition company (SPAC), Concord Acquisition Corp.
In March, eToro Israeli brokerage app disclosed plans to go public via a $10 billion merger with a special purpose acquisition company (SPAC) called FinTech Acquisition Corp, backed by banking entrepreneur Betsy Cohen and SoftBank.
In April, Kraken crypto exchange revealed plans to go public in the second half of 2022 and in May, Ripple also indicated the company is likely to go public. In July 2020, BlockFi crypto lending service also stated intention of going public.
Image source: Shutterstock