Argo Blockchain Seeks $57.5M Debt Funding to Build Texas Mining facility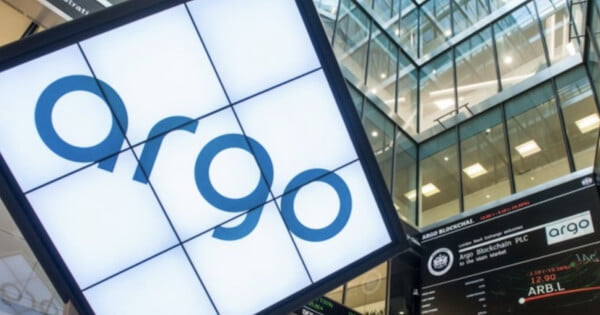 London-based digital currency mining platform, Argo Blockchain has filed an application with the United States Securities and Exchange Commission (SEC) to offer $57.5 million worth of 8.75% senior unsecured notes to interested investors.
Per the filing, the senior unsecured notes are billed to mature on November 30, 2026, and the proceeds are billed to be pushed into completing the company's Bitcoin mining facility in West Texas.
Argo Blockchain has been making an emphatic move into the North American market in the past few years, citing the cheap and renewable energy sources available in various areas in the region. The acquisition and construction of the West Texas facility have pushed the firm to secure loans from Galaxy Digital on two different occasions – in June and September – using its Bitcoin holdings as collateral.
Going by the company's filing, it said it holds as much as 2,128 BTC, most of which were mined from its facilities. However, based on the firm's perception of Bitcoin as a good store of value, it would rather resort to securing a loan rather than liquidating its coin holdings. The completion of the West Texas facility will supply up to 800MW of power for Argo Blockchain's future operations, and the firm takes pride in that the facility will run on renewable energy, alleviating the concerns of climate impact its operations can spur.
"We believe that as cryptocurrency continues to develop as an emerging store of value and medium of exchange, it is increasingly important that this asset class evolves in an environmentally and socially responsible manner. We are committed to being the industry leader in the development of environmentally responsible approaches to cryptocurrency mining," the company said in its filing.
The broad moves by Argo Blockchain to bolster its mining capabilities come at the heels of a shift in hashrate dominance to the United States as China sent miners packing earlier in the year. Argo Blockchain seeks to position for a future in which mining will become sustainable and profitable across the board. The proposed $57.5 million funding will also be used to bankroll the acquisition of new mining hardware for the new facility which is billed to be operational in 2022.
Image source: Shutterstock