Sub-Saharan Africa Dethrones Northern America as the Top Bitcoin Adoption Spot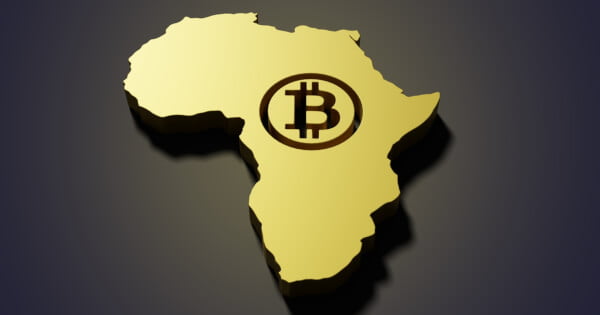 Sub-Saharan Africa has been the top Bitcoin adoption spot for 181 consecutive weeks after edging out Northern America, as revealed by Arcane Research.
The crypto insight provider explained:
"Booming African Bitcoin adoption as Sub-Saharan Africa now holds the most vibrant P2P market globally. Northern America has been dethroned by Sub-Saharan Africa as the leading region measured by weekly trading volume in the P2P markets after 181 consecutive weeks in the lead."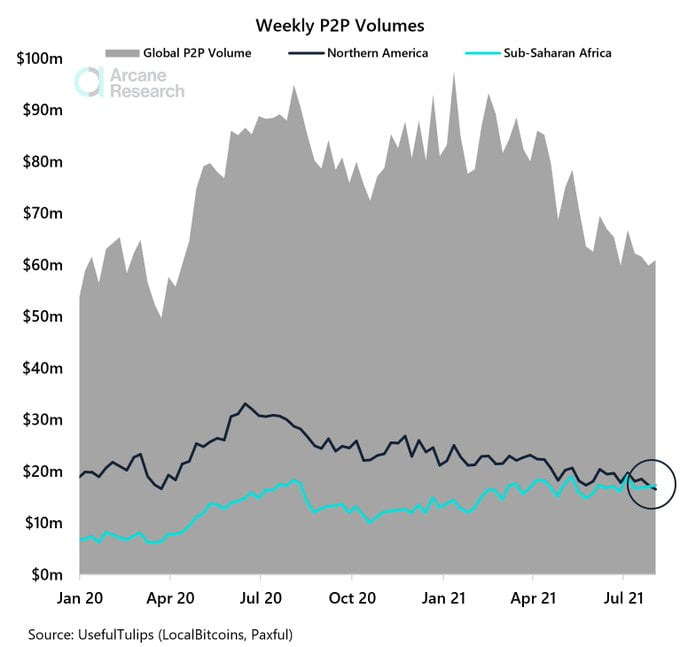 The Bitcoin P2P market has gone a notch higher in Africa because of innovative youths who have taken up the mantle of bettering their lives and their families through BTC. 
As a result, the weekly trading volume of Northern America has been dethroned as the leading region in this sector.
Nevertheless, Americans are still among the global citizens setting a precedent in BTC ownership. Reportedly, 46 million Americans own BTC, making the leading cryptocurrency one of the most held financial assets in the nation. 
Bitcoin's re-accumulation phase
According to on-chain analyst Will Clemente:
"Re-accumulation showed by Illiquid Supply Shock Ratio giving off some mid-2017 vibes, although this current recovery has been much quicker so far."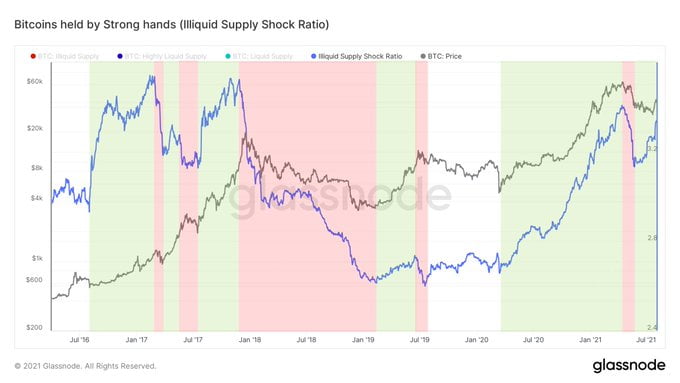 Long-term holders have been at the forefront because they bought more Bitcoin in the recent dip, which saw lows of $29,500 hit. Furthermore, a pattern of accumulation is still in play in the BTC market based on on-chain data. 
On the other hand, open interest in the BTC futures market dropped from last week's surge. Nick Mancini, a research analyst at TradetheChain, acknowledged:
"Bitcoin's futures open interest has taken a slight dip from a strong rise last week. BTC futures volume has stayed steady since its recent increase, which explains the increase in turnover ratio. This likely means a healthy futures market given the recent volatility."

Time will tell whether the re-accumulation in the Bitcoin market will translate to more upward momentum.
Image source: Shutterstock