IOTA NFT marketplace records striking growth on debut week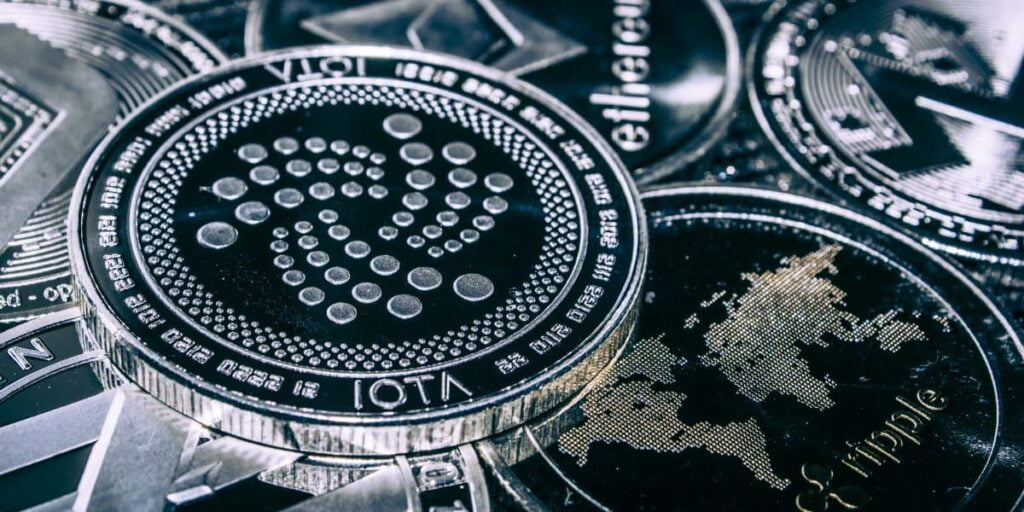 The IOTA non-fungible token (NFT) Marketplace launched on testnet IOTA 2.0 DevNet has experienced striking growth in the past week. Already, thousands of bids have been recorded, going by a report shared on the IOTA marketplace official Twitter handle.
Specifically, the July 19, tweet reported that during the first week of its testnet operations, the IOTA NFT ecosystem recorded a total of 966 registered and verified user accounts. Additionally, 273 digital artists had minted and posted their artworks, which totaled 508 NFTs. The latter was available for purchase by customers, and a total of 3,700 successful biddings were made.
At the end of the tweet, IOTA stated,
We are working hard to improve the marketplace and add new features.
Dominik Schiener, the co-founder of the non-profit IOTA Foundation, commended the IOTA community for their amazing work. With its 'almost feeless' policy, the IOTA NFT Marketplace is now perceived as the best platform for NFT minting. This quality keeps the platform above competition from other similar creations, such as Ethereum NFTs, which are relatively costlier. Fees on the Ethereum network tend to get notoriously high especially when the network experienced heavy traffic.
Nevertheless, the platform is still running on its development test network. There is, however, high anticipation for its mainnet debut, which is expected to draw in even more NFT enthusiasts.
IOTA NFT marketplace
Launched on July 15, the IOTA NFT platform charges zero transaction fees. The only fees, according to the platform, are the purportedly low minting fees (no precise figures were given), and the commissions charged by the owner of the marketplace. Moreover, the platform boasts of a royalty function that awards artists a certain fee every time their work gets resold.
In contrast, most NFT marketplaces charge minting fees for NFT creation, and listing fees for deploying the NFT on the marketplace. Additionally, the platform usually imposes a commission on the sale of the token and also transaction fees.
In the future, IOTA hopes to become the home of the fast-growing NFT industry. The IOTA team hopes to give NFT enthusiasts and upcoming artists a marketplace that is fast, futuristic, and feeless.
Key update
Reportedly, the IOTA Foundation and Trademark East Africa (TMEA) have partnered to provide a lasting solution to paperwork challenges. The collaboration will be useful for global supply chains as it will digitize the bureaucratic processes. All export documentation will be sent to IOTA's ledger structure, thereby creating transparency and perpetual access to credible data. Currently, the two are planning to test the project on trade lines such as tea export to the UK, and fish to Belgium.
Credit: Source link